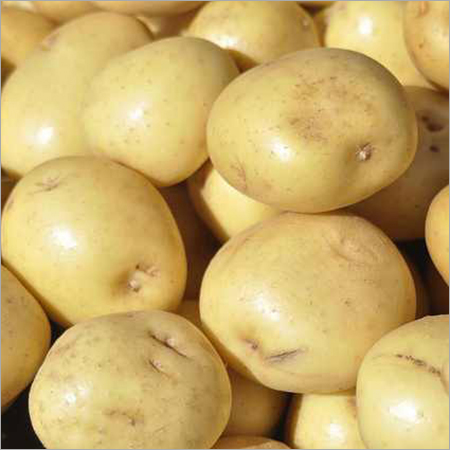 Product Description
If you want a continuous supply of fresh potatoes all year around for your business, then contact Rav Exim Pvt. Ltd. Our Nashik (Maharashtra, India) based company is a reliable supplier of fruits, vegetables and cereal grains. Solanum tuberosum is the plant, on the roots of which potatoes grow. This vegetable can be prepared in many ways, it can be baked, fried and baked. Snack items that are made from potatoes are potato chips and french fries. The organic potatoes supplied are composed of:
Water
Carbs
Protein
Fiber
Calories
Vitamin C & B6
Omega-3
Omega-6
Choline
Minerals, like iron, calcium, potassium, magnesium, phosphorous and zinc
This vegetable is free of sodium and cholesterol. It is helpful in maintaining bone strength, heart health and healthy blood pressure.