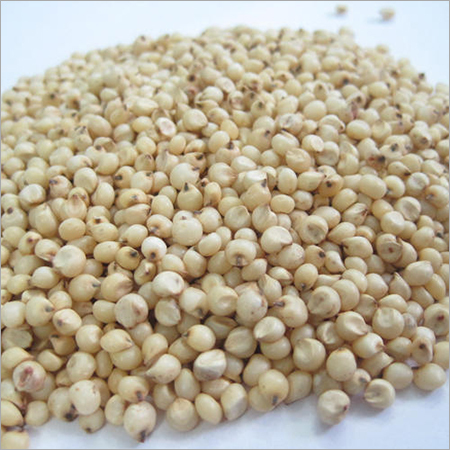 Product Description
Rav Exim Pvt. Ltd. is a reliable producer of food grains from Nashik (Maharashtra, India). One of the food grains we make available to national and international buyers is organic sorghum seeds. Only one species of sorghum out of thirty is harvested for human consumption. The other species are used as fodder for livestock. Apart from used as a grain, it is also used to produce sorghum syrup and sorghum molasses. Those who are allergic to wheat can consume sorghum seeds. It is also a great alternative to many other grains. The nutrients supplied by this cereal are:
Protein
Dietary fiber
Vitamins like riboflavin, niacin and thiamin
Minerals, like calcium, phosphorous, magnesium, iron, copper, and potassium
Controlling diabetes, improving digestive system, building strong bones and boosting energy are some of the health benefits of this cereal grain.